Mid-Coast Electric
"One of the largest and fastest growing electrical distributors in South Texas"
Distributed FacetPhone System Unifying Six Locations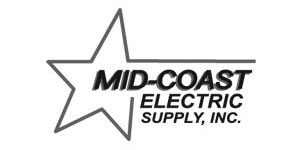 Mid-Coast Electric Supply Inc., (www.mcesi.com) founded in 1968, is one of the largest and fastest growing electrical distributors in South Texas with 6 locations serving a large portion of Texas and Northern Mexico. As a full line electrical distributor they supply a wide range of electrical equipment to original equipment manufacturers, industrial MRO, factory automation, construction, utility and government market sectors.
Operations are a core competency for the company with best in class inventory accuracy and shipping accuracy.  Their logistics system is a structured approach for delivery and inventory management providing unparalleled service levels with a low cost of doing business.  A core value of the company is the commitment to high quality levels. They have achieved high accuracy rates in all facets of the business.  Fundamentally the more accurate their processes operate, the lower their cost of doing business, giving MCESI a competitive advantage.  FacetCorp has been pleased to be part of that company infrastructure.
Mid-Coast had been using FacetTerm and FacetWin since the late '90s.  We began talking with Steve Barker at Mid-Coast about FacetPhone as early as 2005 but Steve began seriously considering it in 2007.  In 2008 we installed the main system in their Victoria, Texas facility with phones and backup servers in their San Antonio, Corpus Christi and Pharr locations.  Each of the remote locations has its own local phone service that is controlled by the server in Victoria.
So, how did this fit into Mid-Coast's commitment to efficiency?  Steve Barker says:
Over time we have purchased many pieces of hardware and software to run our company.  In all but one case there is always someone and in some cases many who voice dissatisfaction with the product, with the exception of yours.  My brother and I were discussing this fact that we have never heard anyone complain about FacetPhone just the other day.  You should be patting you self on the back.
Thanks Steve!  We'll continue to strive to make that the case!
In 2012, Mid-Coast added a fifth location in Carrizo Springs, Texas.  This location has phones and equipment to connect to its own local phone service but no backup server.  The latest and sixth location is at small site in Karnes City, Texas to service the Eagle Ford Shale oil and gas fields.  At this location, they have phones but use the phone service at other branches.
Recently, Mid-Coast had a need to bring telecommuting into the mix.  Steve Barker again:
In the last 12 months we have had 2 key employees who for personal reasons needed to move outside of our geographical area but we really wanted to keep them as they were good revenue producers.  We utilized FacetPhone to make the transition transparent to anyone else in the organization as well as our customers.   The folks are working on a home grade broadband connection with nothing really special, using today's technology and FacetPhone support made this really easy.
For the most part, Mid-Coast's original equipment has continued to work just fine.  They have replaced a few of the original Polycom IP 501 phones but not many.  The original Dell servers and Audiocodes PRI gateways are still working flawlessly.  As components get old and wear out, the beauty of FacetPhone is that you just replace what breaks.  There is never a need for a "forklift upgrade" where the entire system is replaced.  As long as Mid-Coast wants to keep using it, we'll keep improving it and this could go on indefinitely! Get a quote!